Non-slip systems for treads
Milled grooves – PVC strip – Steel profile – Carborundum strip – Sand-blasted strip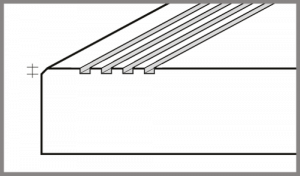 Milled grooves
ECONOMICAL – FUNCTIONAL – DURABLE
Using new technology we offer this excellent solution for effi cient slip resistance. The grooves, only 2 mm deep and thus minimally invasive as regards appearance, are impregnated and easy to clean.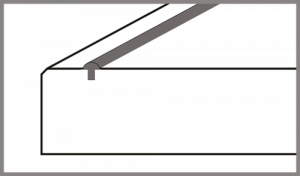 PVC strip
ECONOMICAL – FUNCTIONAL – EASY TO REPLACE
The PVC profile is the classical and most commonly used solution as economical, high strength slip resistance for particularly busy pedestrian areas. Supplied in different colours and easily replaceable, it also serves as a demarcation line on stairs, today compulsory in public buildings.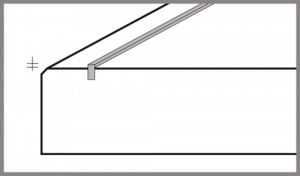 Steel profile
ELEGANT – DURABLE – DOES NOT REQUIRE ANY MAINTENANCE
This is definitely the most stylish slip resistance, easy to clean and does not require any maintenance as time passes. It also matches perfectly with steel railings.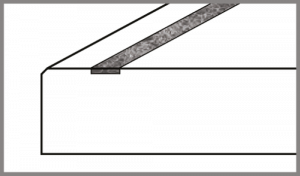 Carborundum strip
ADDS NO THICKNESS AND ENSURES A HIGH DEGREE OF SLIP RESISTANCE
This is obtained by pouring a mixture of coloured resin and carborundum into a milled slot 10 x 5 mm. The result is a very high performance non-slip strip which does not protrude above the surface of the tread and can be coloured at will, thus acting also as a demarcation line on the stair.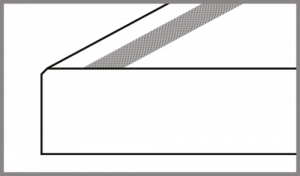 Sand-blasted strip
ECONOMICAL AND FUNCTIONAL BUT DIFFICULT TO MAINTAIN
Extremely economical and commonly used anti-slip solution, but extremely difficult to maintain as time passes because of the very porous surface. Not to be recommended especially in combination with light-coloured materials and absolutely not suited for areas with high pedestrian traffic.