Verona: the city of Terrazzo
Verona. Two thousand years of history between ancient Roman relics, medieval roadways and Renaissance architecture.
Named "World Heritage" site by UNESCO, Verona gained the title of "City of Lovers" due to Shakespeare' s masterpiece of Romeo and Juliet: Verona is where art thrives!
A urban hub for all of Europe, the Romans were quick to take advantage of its strategic position at the foot of the Venetian Prealps.
It's right here where Agglotech marked its land with a tangible sign.
In collaboration with Adele Tuchtan, local architect, we got inspired by Via Fincato traffic circle to develop a sort of futuristic city skyline made of "towers" of Agglotech terrazzo strategically positioned across the entire surface of the roundabout.
Taking advantage of the location of the traffic circle, this Agglotech City serves as a gateway both into the center of Verona and out through the Valpantena wine region on up to Monti Lessini mountain range.
A roundabout as symbol of this growing, evolving city.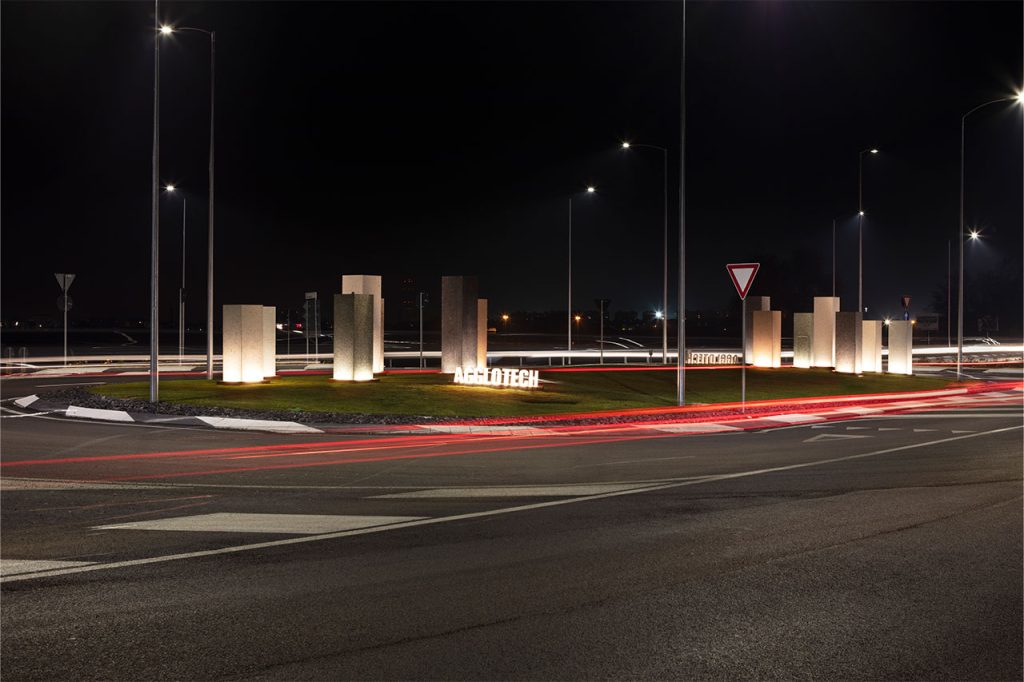 Latest news
Stay up to date on Agglotech's activities