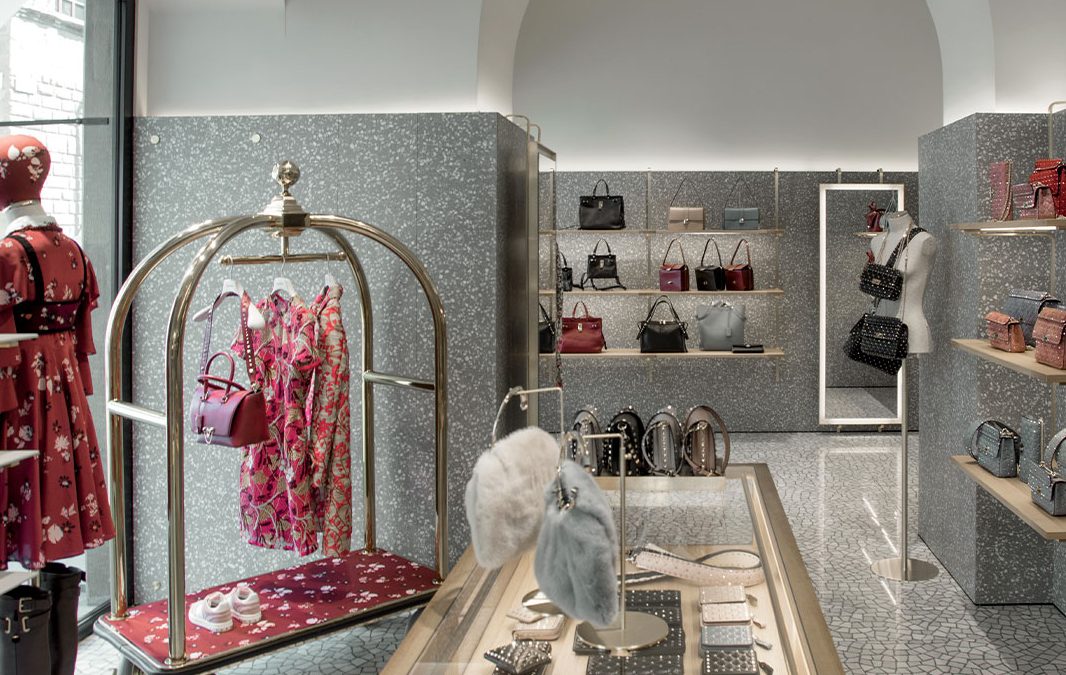 Florence Valentino Store
Florence, Italy
Naturally, Valentino could not but have a boutique store in Florence, a leading fashion capital in Italy and throughout the world. The elegance and sophistication of the Valentino style are exalted by the harmonious color and form of Agglotech terrazzo, a key design feature of the store's interior.
The project
The new, two-floor Valentino store in Florence is located in an 18th-century building adjacent to the church of the Santa Trinità and, like all Valentino stores around the world, it was designed by the world-renowned David Chipperfield Architects. The design concept shared by all Valentino stores uses terrazzo for the feature walls, stairs and other elements. Agglotech is proud to be an official partner of the Italian fashion house, for which we have designed and created a color that is exclusive to Valentino: a velvety gray with chips of white marble. We use advanced technology to produce blocks of Agglotech terrazzo, which are then cut into slabs to create one-of-a-kind design elements custom made for this store in line with the overall design concept adopted for all Valentino stores around the world.
Other projects
Discover the latest projects made with Agglotech materials.
Our Terrazzo lines
Only natural elements
Our exclusive industrial process gives us the possibility to create customized materials without the use of resins: in fact, we have an archive of more than 3000 colors made over the years on specific customer requests.
Architectural Terrazzo
Discover our projects and the materials with which they are made