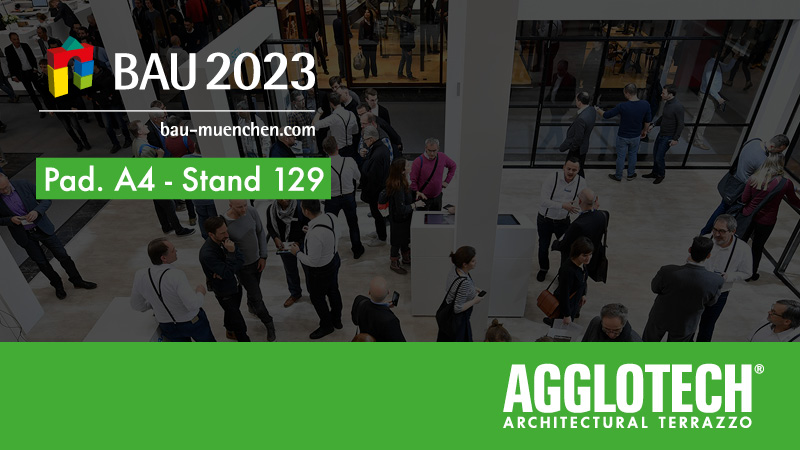 Agglotech at Bau after a 3-year absence
Agglotech announces the company's return to one of the leading trade shows for construction and architecture, which is back after 3 years of forced suspension.
The last edition of BAU was held in 2019 and attracted 250,000 visitors coming to see 2,200 exhibitors from 45 countries. The upcoming edition, to be held in Munich this 17-22 April, promises to be a can't-miss event for architectural designers and construction professionals worldwide.
The most innovative ideas, the most amazing technologies, and the highest performance materials will be the features of the 2023 edition, which is set to discuss some of the hottest issues for the future of construction, including: climate change; new ways of conceiving of home; challenges in the recycling of resources; and trends in modular construction.
Agglotech invites you to take part in this exciting opportunity for us all to come together, and we hope to see your at our stand no. 129, pav. A4.
Latest news
Stay up to date on Agglotech's activities